Meet Eddie, the man behind The Pet Savvy.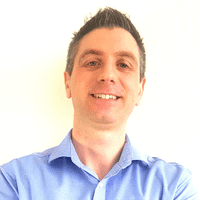 Hi everyone, my name is Eddie, I grew up in Normandie, in the northwest of France.
I've been surrounded by pets since I was a kid. We got our first dog when I was 4 and she was followed by many dogs, cats, and birds we either raised from birth or rescued over the years. We also raised several horses at home, and as you can imagine all our pets kept us all quite busy around the house.
Even though I lived in studied in big cities such as Paris and London, my love for pets never dwindled. If you saw a guy near Big Ben carrying a stray cat in his arms with a large smile on his face, it was probably me!
As a country boy, I was always fascinated by each animal's personality. Each pet has distinctive features, different needs, and a different approach to humans. But the funny thing, they can (almost) all be tamed.
My mission
Back in the day, knowledge about pets was not as readily available as it is now. You could only know about a specific pet if a friend owned one, or if you walked to a library with your membership card to get the info you need about it.
Not so much now. The internet has made it super easy to know a lot about pretty much any pet. But the information is sometimes inaccurate, biased, or plainly wrong.
How I create content
I've decided to create this guide to give the most accurate and up-to-date information about the most common exotic pets. I plan and edit the content on this site to make sure it is accurate and up to date. I sometimes hire knowledgeable writers for articles on pets I am not totally familiar with, but no content lands on www.thepetsavvy.com without my approval as chief editor.
I spent dozens of hours doing thorough research before I start writing a new article. I also I'm also linking to the most accurate resources on the web such as scientific journals and veterinary blogs to back up my statements. But my aim is to meet people who either own, breed or take care of exotic pets, as well as vets and pet trainers.
Thanks for reading and feel free to reach out – I love being in touch with my audience.
Eddie from The Pet Savvy