Who doesn't love hedgehogs? They have become very popular as pets over the last decade, with social media spreading the love for hedgies around. Did you see how these lovely critters huff and puff like little piglets? Or how they open to wake up from slumber when you approach a mealworm from their tiny mouths? No wonder everyone wants one of these adorable pets!
If you're reading this post about choosing a name for a hedgehog, it may be because you've either got yourself a baby hedgehog or you are thinking of getting one soon. We've gathered in this article some great boy and girl hedgehog names. All there is to do now is to find a good name for your spikey companion. Shall we start now?
Tips to Choose a Name For Your Hedgehog
Culture References
There are a few different cultural references that you can use to find inspiration for your hedgehog's name. The main hedgehog found in pop culture is Sonic the Hedgehog, and it is a reference that all your friends will definitely get when you introduce your hedgehog to them. You could also use other plays on sonic like Speedy or Swift.
In many cultures, hedgehogs represent peace and happiness, so you could pick a name based on that-names such as Joy, Serenity, or Shalom. Hedgehogs are pretty peaceful creatures, so a positive name will fit their personality perfectly.
Physical Characteristics
There are a lot of physical traits that are characteristic of hedgehogs that you can use as inspiration for their name. For instance, these rare and exotic animals are very small, so you could use a cute name such as Tiny, Smalls, or Button. However, that is not the only physical characteristic that you can use. Another great one is the spikes that cover their back. You could name your baby hedgehog Cactus, Needles, Prickles, Spike, or Thorn.
The Specie's Name
When trying to come up with a name for your pet hedgehog, it can be fun to try to pick something that plays off of the specie's name, hedgehog. For instance, hedgehog owners could name their new pet Hedgie the Hedgehog or Hogie. You could also move away a little bit from playing on words and move towards just names that start with H. This opens up your possible name list a lot with names like Harley, Harry, Herbert, Hershey, Harvey, or Humphrey.
Best Hedgehog Names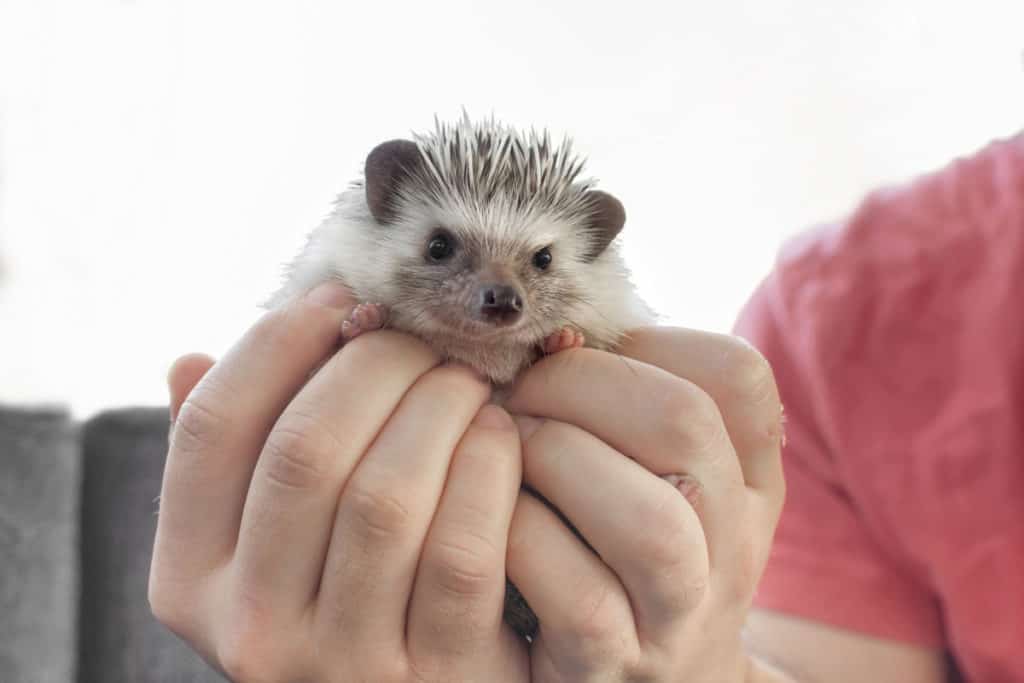 We've gathered here for you the best hedgehog names that are very popular around the world today. These little critters are so fun and unique that you want a cute name that will best suit their pokey little figure. Here are the best pet hedgehog names at the moment!
Best Male Hedgehog Names
A great name for a male hedgehog could be:
Ace
Arrow
Boom
Lou
Knives
Gus
Muffin
Neo
Obi
Spike
Best Female Hedgehog Names
You could choose a pretty name for a girl hedgehog from these cute names:
Bonnie
Flora
Klepy
Mimi
Pepi
Star
Trixie
Pixie
Almond
Aura
See also: How much do hedgehogs cost?
Girl Hedgehog Names (Name for a Female Hedgehog)
Did you just adopt a little girl hedgehog? Good choice! Females are very tame and affectionate – as long as you like staying around by night since these funny critters are mainly nocturnal by nature! Here are 20 great names for a female hedgehog:
Apple
Muppet
Belle
Comet
Cinnamon
Cotton
Lily
Lola
Poppy
Ribbon
Sparky
Tiny
Cubby
Itchy
Teacup
Cloe
Beady
Nettle
Needles
Honey
Boy Hedgehog Names (Names for a Male Hedgehog)
Boys hedgehogs are equally cute and cuddly with their owners. Actually, in terms of hedgie behavior, it's hard to tell the difference between a male and a female hedgehog because both have this funny and sometimes grumpy temperament! Male pet hedgehogs are actually a little smaller than females, which makes them even cuter! Here are 20 great names for a male hedgehog:
Bucky
Bobby
Warrior
Hermes
Jinx
Oggy
Calvin
Dumpling
Ernie
Herb
Splinter
Bean
Marvin
Nugget
Cody
Pokey
Snuffles
Paul
Rico
Skippy
Funny Hedgehog Names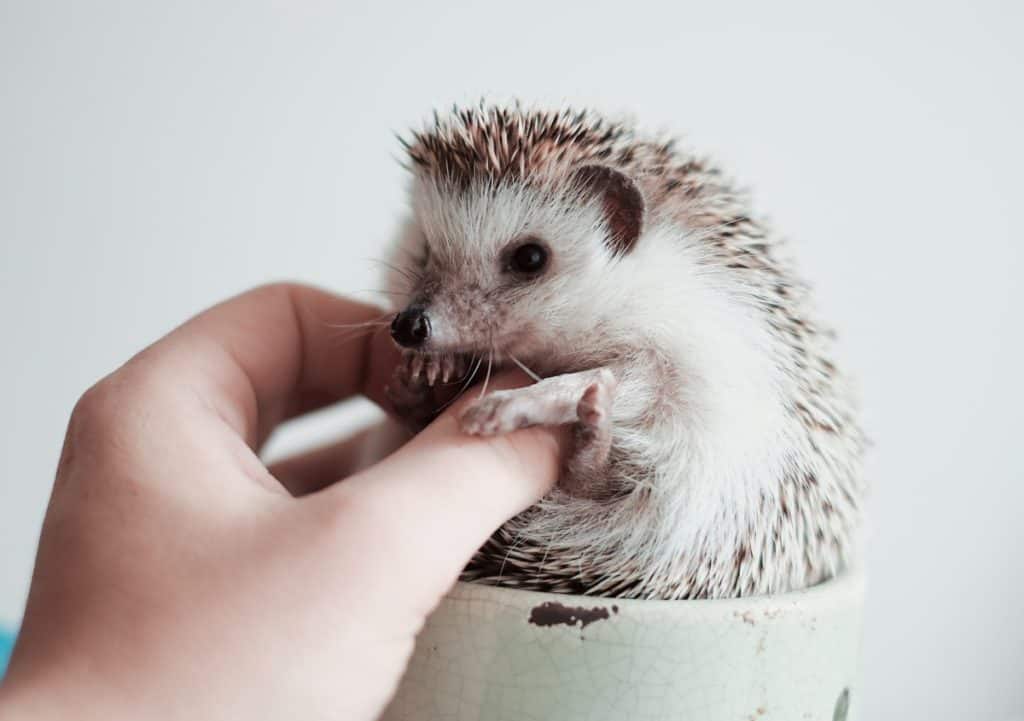 "Hedgehogs are funny" is quite an understatement – they are literally hilarious! From their shape to the sound they make when they are happy, pet hedgehogs will make your life brighter in no time. Watch out for these spikes though – when their quills are on "defensive mode", they can be quite a good reason to stay away! But that should not be an excuse for not choosing a funny name for your hedgehog, so here are 20 for you:
Brillo
Cactus Jack
David Hasselhog
Quill
Hairbrush
Halloumi
Punk
Blade
Thorn
Spin
Butterball
Dizzy
Katy prickly
Shaquilla
Quillma
Juliet Nina Harley
Periwinkle
Pokeahontas
Snowflake
Twinkles
Related: How to set up a hedgehog cage like a pro
Hedgehog Pun Names
Pun names are also a good way to name your hedgehog – as long as you like these types of "daddy's jokes"! What do you think of these 10 hedgehog pun names below?
Quilly Wonka
Quilliam Shakespeare
Hedgegar allen poe
Shaquill O'Neal
Cutting-hedge
EinSpine
Snoop Hoggy Hog
Don Quillxote
Sharp-ee
Marie Hedgie
Cute Hedgehog Names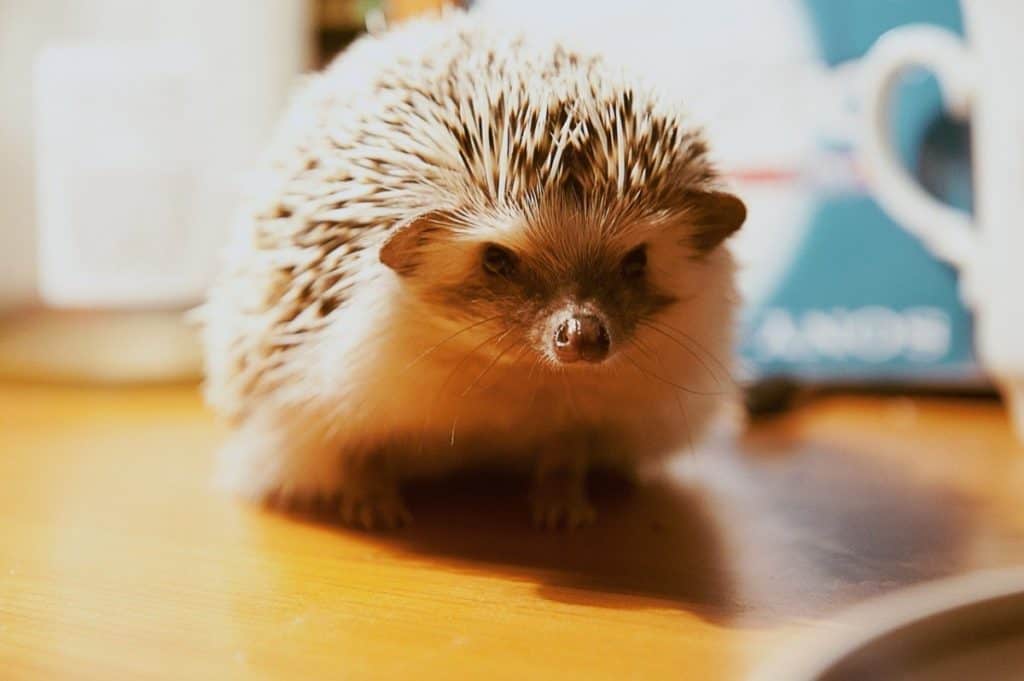 Hedgehogs' cuteness is another reason why they have become so popular lately. Did you see how cute they look when sitting inside a small cup with a hat on their head waiting for food? If you want a cute hedgehog name for your little prickly friend, why not take a look at these:
Alan
Pin
Bubbles
Caboodles
Peanut
Skeezix
Muffy
Snuggles
Kit
Q-Tip
Biddy
Marshmallow
Gem
Pumpkin
Tulip
Pippie
Lit'l Miss
Baby
Rosie
Luna
Cool Hedgehog Names
Hedgehogs might look clumsy at first but they have been depicted as really cool guys and gals in pop culture. First and foremost thanks to Sonic the Hedgehog, who was a big videogame hit and became Sega's mascot in the 90s. Looking for something cool? Just check out these cool hedgehog names:
Sonic
Sonia
Manic
Ferdinand
Diamond
Chilly Quilly
Max
Hodge
Isaac
Stuffy
Storm
Khan
Balboa
Colossus
Joker
Gunnie
Big Show
Bowser
Madness
Solo
Ivy
Giza
Shaanxi
Queen
Wenona
Tesla
Kappa
Mistletoe
Sadie
Tequila
Unique and Original Hedgehog Names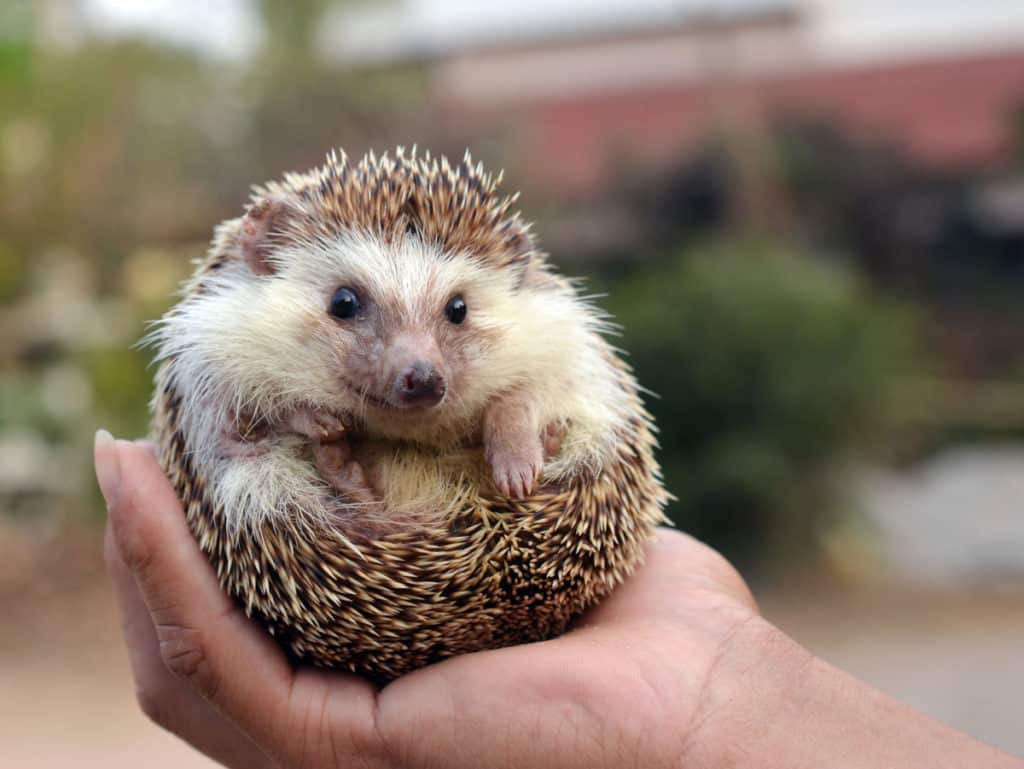 Are you still looking for a hedgehog name? Maybe one of these unique names is what you have been looking for! It's true that hedgehogs are really original little creatures so if you are looking for a cute name that is out of the ordinary, we've gathered here 20 unique and original hedgehog names:
McDonald
Cricket
McGillicuddy
Aguja
Homer
Knife
Pincho
Wade
Xai
Rambo
Piggy
Ball
Duna
Euka
Bellatrix
Cleva
Amara
Sword
Arici
Thistle
Hedgehog Names That Start With an "H"
It only makes sense that you would want your hedgehog's name to start with an H. After all, there aren't that many pets that have such a conspicuous name as hedgehogs do. So here are a few names that start with the letter "H":
Humphery
Hyacinth
Hazel
Hal
Harvey
Haven
Hector
Harry
Hercules
Hermes
Hazel
Hazelnut
Hagrid
Huey
Huggie
Hermione
Harlequin
Heather
Hoagie
Hillary
Hank
Hayden
Harley
Hortense
Hughie
Harrison
Heartie
Homer
Hilda
Heaven
Hersch
Hedgehog Names For a Pair of Males
Congrats if you are courageous enough to care for several hedgehogs at the same time! They can be a handle to manage, especially when food is being served! Here are 10 names for two male hedgehogs:
Riff & Raff
Goofy & Donald
Monty & Python
Gib & Glob
Wallace & Grommet
Mars & Jupiter
Humpty & Dumpty
Happy & Pappy
Batman & Robin
Rum & Coke
Mustard & Plum
Hedgehog Names For a Pair of Females
If you are keeping two female hedgehogs, then you could choose from the list below two names for a pair of female hedgehogs:
Chip & Dip
Venus & Serena
Kate & Pippa
Katniss & Primrose
Hazel & Twinkle
Hugs & Kisses
Pip & Squeak
Bella & Stella
Topsy & Turvy
Kit & Kat
Hedgehog Names For 3 Hedgehogs
Now if you were courageous enough to get 3 hedgehogs in one go, there isn't much you can't handle in life! How do you even manage to sleep? Anyway, now that you need to know who is who, here are a few names for 3 hedgehogs:
Chili, Baby, and Fuzzy
Boo, Sully, and Mike
Luke, Lana, and Han
Snap, Crackle, and Pop
Scooby, Shaggy, and Velma
Bear, Tabby, and Snowy
Pooh, Tigger, and Piglet
Kirk, Spock, and Mccoy
Pepper, Kiwi, and Kahlua
Fudge, Ginger, and Cocoa
Disney and Other Famous Hedgehog Names
Hedgehogs have always been a popular choice in pop culture for pets that are both cool and wise. If you are looking for Disney hedgehog names for your pet (or from other popular cultural references) here are some excellent famous hedgehogs to get ideas from:
Hedgehog Names In Other Languages
You might be a language freak and want to get a name that means "hedgehog" in other languages to name your hedgehog. We've got you covered! Here are some great-sounding names that mean "hedgehog" in languages around the globe:
Kata Chua (spikey mouse) (Bengali)
Taralej (Bulgarian)
Ci-wei ("needle animal") (Chinese)
Jez (Polish, Croatian)
Jezek (Czech)
Egel (Dutch)
Siili (Finnish)
Hérisson (French)
Igel (German)
Kipod (Hebrew)
Riccio (Italian)
Harinezumi (Japanese)
Qanfud (Maltese)
Piggsvin (Norwegian)
Ouriço (Portugese)
Kanderala ("thorned animal") (Punjabi)
Arici (Romanian)
Erizo (Spanish
Kirpi (Turkish)
Igelkott (Swedish)
Wrapping Up – Best Hedgehog Names
It's been great helping you choose a cuddly and trustworthy name for your prickly pal! Funny names are not always easy to get by, but finding a good name for a hedgehog is important since your little guy or girl will be living with you between 5 and 8 years. Hopefully, you found the perfect name for your sweet cutie pie!
Related articles