So you want to find a good name for your fish? You are in the right place. Pet fish are fun to watch and come in an amazing variety so when it comes to naming your fish, you are spoiled for choice!
In this post, we have gathered the best fish names you can think about, from boy fish names to girl fish names and even Betta or Clownfish names. And if you are looking for a name based on your fish color or maybe famous fish in pop culture or literature, we've got you covered too!
So without further ado, let's find a perfect name for your new family member!
Tips to Choose a Name for Your Pet Fish
To find a name that will really fit your aquatic buddy, you need to do a little bit of brainstorming first. What idea do you want to convey when calling your new pet? While the possibilities are pretty endless, here are a couple of things you can keep in mind to make sure you end up with a name that really fits your aquatic friend.
The Species' Name
There is a seemingly unlimited number of fish species, so that can be a great way to pick a great name for your fish. Perhaps you have a goldfish, so you name him Goldie. Or maybe you have a clownfish, so your name him Clown or Red, after a clown's red nose. Picking a fish name based on the species can let you get a little more specific with your name and focus on some unique characteristics.
Your Fish's Habitat
You could pick a name that is descriptive of water, like Bluey, Aqua, or Wave. You could also pick names that are forms of water like Ocean, River, Rain, Stream, or Puddles. Finally, you could pick a name that is more distantly related to water, like Bubbles or Foam. There are so many different forms of water and water habitats that you really can do a lot based on fish habitats.
Fishy Behaviors
You could also pick a fish name based on behaviors that are typical of your species. You could pick a behavior that is typical of pretty much all fish and come up with names like Swimmer or Swish. However, you can also pick a name that is tailored to the specific pet fish you have. For instance, some fish like to live in groups, so you could name at least one of them Buddy and the other Pal.
See also: 12 Best Fish for Freshwater Aquariums
700 Best Fish Names
Now that we've seen that there is more than one way to find pet fish names, let's have a look at some of the best fish names currently used around the world. You might find exactly what you are looking for in the list below:
Crystal
Spike
Bubbles
Casper
Bones
Finley
Bingo
Charlie
Buddy
Ariel
Chester
Frank
Zena
Flipper
Hydra
Beauty
Cliff
Benji
Leader
Astro
Squirt
Dishy
Flicker
Wavy
Sputter
Barbie
Pebble
Swimmer
Puff
Floater
Funny Fish Names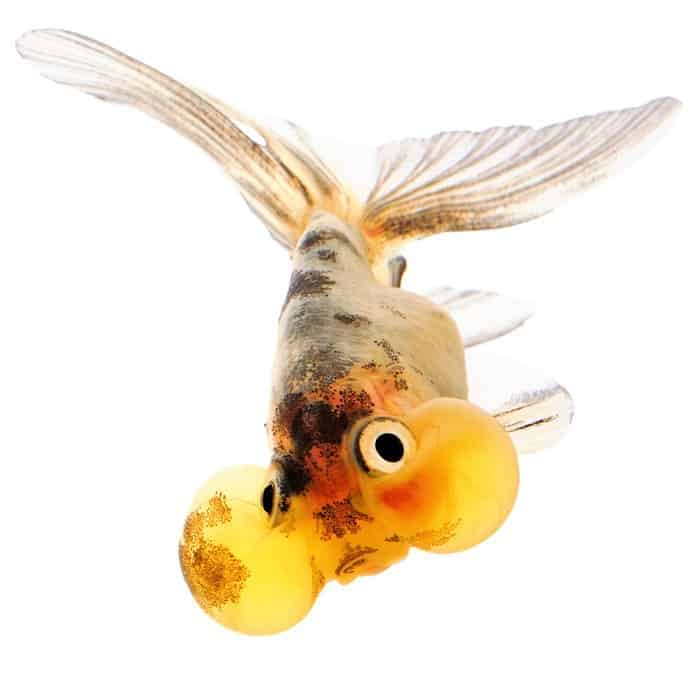 If you are the witty type, play on words and punny names are a great way to name your fish. You might be looking for funny or even silly names, but some can be funny and clever at the same time, take your pick:
Sushi – your pet cat's favorite of all your fish…
Captain Jack – Johnny Depp's character from Pirates of the Caribbean
Fish N Chips – a seaside favorite
Sharkira – based on the famous singer Shakira
Plankton – small sea living fish
Solemate – a pun on soulmate
Gillfriend – your fishy pal
Ursula – the baddy in 'The Little Mermaid'
Darth Baiter – a pun on Darth Vader from the Star Wars films
The Great Gat-sea – this 1920's New Yorker makes a great funny name
Michael Phelps – an Olympian swimmer
Debait – either a controversial fish or one which has been saved from being fished
Fin-stagram – a fish well up to date on their social media
Speedo – a quick fish which luckily doesn't wear the swimwear of the same name
Diva – a melodramatic fish
Bassociate – an associated fish, or one with a low voice(!)
Billie Ei-Fish – a singer-songwriting fish
Harry Water – a pun on Harry Potter, a wizard boy from J. K. Rowling's books
Catch 22 – the 22nd fish to be caught?
Megan Mackerel – the royal princess turned fish!
Han Sole-o – another Star Wars based pun
OdysSea – a fish that has been on a journey perhaps
Pacific – an ocean of experience is demonstrated by this fish
Swim Shady – a pun on the rapper Slim Shady
Quentin Taranemo – combining film puns makes this name
Jaws – a shark from the films of the same name, but makes a funny name for your small goldfish
Tuna Turner – no singing from this fish despite its name
Gill-bert – with plenty of gills, the name fits!
Jelly – hinting that this fish is actually a scary jellyfish
Carpe Diem – seize the day, or the carp, you decide!
Good Fish Names
An appropriate name for a fish is really down to your personal preference, as one fish will be very different from the other. The same goes will all pet names – the beauty of the name resides in the ear of the owner! To help you in the naming process, we've come up with this list of good, classic names:
Cider
Flo
Chett
Jughead
Electra
Duchess
Jumper
Pietri
Cooper
Jasper
Chad
Turbo
Ralph
Stealth
Arrow
Chestnut
Ace
Nile
Rocket
Theo
Bepper
Jenkins
Felix
Hudson
Amazon
Sissy
Cheddar
Wish Fish
Spot
Mini
Cute Fish Names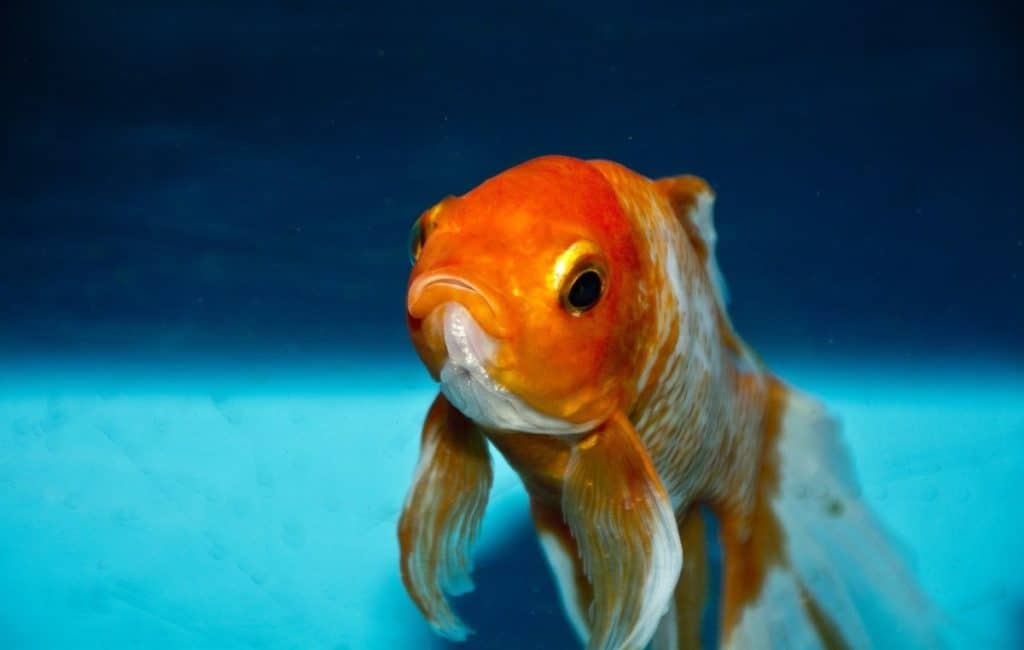 If you are after a cute name for your fish, this is the list you've been waiting for! It's a fact that some fish are a lot cuter than others – see for instance the Butterfly Fish or the Blue Tang, with their round little face and tiny eyes. We've listed in this section 30 cute names for the cutest of fish:
Bliss
Crush
Handsome
Darling
Cutie Pie
Love
Kissy
Honeybunch
Tinkerbell
Cupid
Beautiful
Glorious
Biscuit
Blossom
Kindhearted
Charity
Bubbalicious
Zaps
Cupcake
Jelly Bean
Muffin
Dream
Herb
Squidgy
Paddington
Bagel
Coda
Joy
Noodle
Toast
Cool Fish Names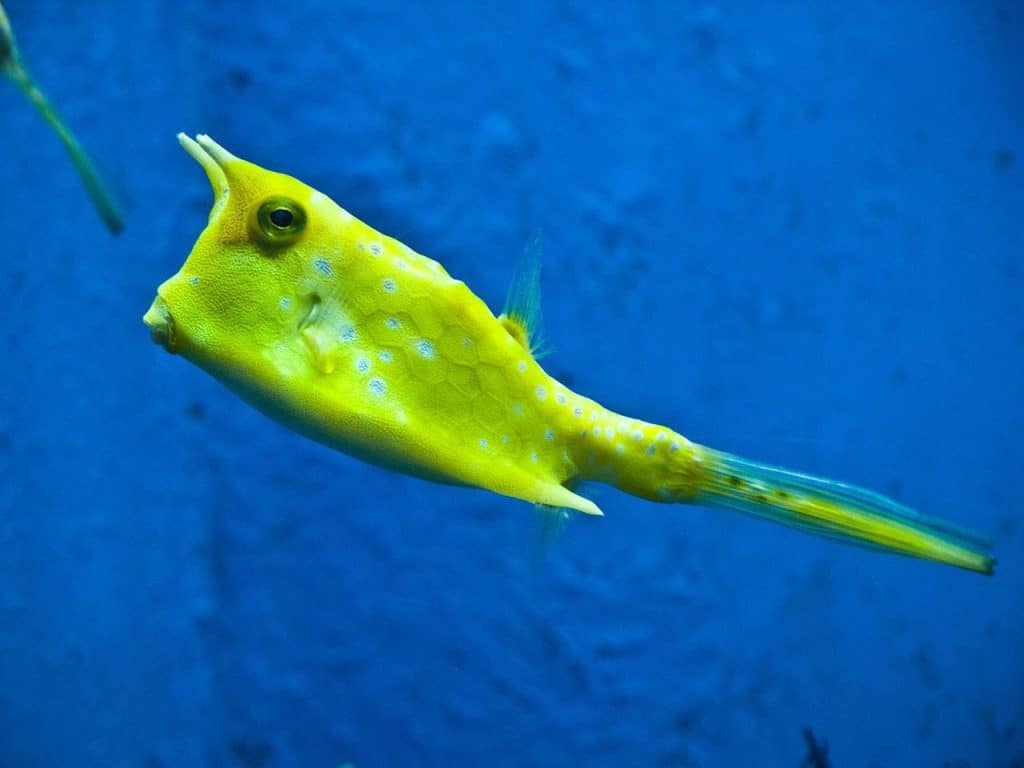 Cool and clever fish names are a great choice for some species that really look the business! Look at the Glofish Danio or the American Flagfish – seriously, how cool-looking are these breeds!? Need some help finding a cool name? Take a look at these:
Bloop
Tee Tee
Piper
Rapunzel
Caesar
Petula
Jed
Bow Bow
Chiquita
Horatio
Bud
Columbia
Blade
Apollo
Zelda
Magic
Brownie
Zorro
Sierra
Madyson
Ibrahim
Dingo
Fonzie
Barney
Lordes
Tilly
Smack
Savannah
Norbert
Kob
Boy Fish Names
Do you know if you got yourself a male or a female? The truth is, you can't always know for sure until you start seeing baby fish all around your aquarium, as it can be hard to tell the difference between the two at first sight depending on the species. But if you know that the one you got is definitely a male, here are some name ideas:
Bailey
Simon
Finn
Reginald
Orlando
Jackson
Pablo
Murphey
Will
Kent
Ian
David
Clifford
Jeffery
Gustav
Tom
Stanley
Luke
Barrow
Shelby
Brian
Steve
Alfie
Logan
Ben
Arlo
Harrison
Zak
Ryan
Henry
Girl Fish Names
Are you looking for female fish names? We've got your back! You could pick a good name for a female from the list below:
Aphrodite
Sophie
Emma
Phoebe
Grace
Rachel
Sandra
Mia
Jane
Becca
Lucy
Kate
Janice
Ingrid
Dianna
Chloe
Charlotte
Mabel
Kathleen
Josie
Caitlin
Missy
Gwen
Hannah
Flo
Chanel
Christine
Suzanne
Hazel
Kathryn
Unique Fish Names
Is your aquarium buddy just so colorful and unique that you want a fish name that is both original and memorable? If you haven't found what you are looking for just yet, don't despair – just like other pets, fish deserve a unique name of their own! Maybe one of these will fit the bill:
Boink
Jubilee
Leonardo
Tango
Holiday
Vixen
Quala
Gober
Phantasia
Jezebel
Harmony
Decker
Remedy
Joby
Flah
Kile
Scamp
Mugsy
Kiko
Yogi
Filleto
Tutti Frutti
Galaxy
Ra
Sythier
Taise
Riff Raff
Jelly Belly
Sorority
Wynnona
Fish Names By Color
A perfect match for a fish name could be based on its color – maybe you even picked a specific fish because of its beautiful, irresistibly glowing shades of blue, red, or yellow! In this section, we've compiled a comprehensive list of names for red, blue, pink, purple, white, black and orange fish – you guessed it, all the spectrum! Let's help you find what you are looking for:
Red Fish Names
Red is both popular and amazingly beautiful in a freshwater aquarium. Some of the best red fish species are the Red Guppy Fish, the Sword-Tail fish or the Kisaki Killifish. If you have one or several red fish, a good fish name could be:
Crimson
Ruby
Red wine
Fever
Scarlet
Danger
Vermilion
Flame
Warning
Cherry
Red Herring
Dahlia
Majesty
Strawberry
Rufus
Blood
Red Dwarf
Bell Pepper
Fang
Roman
Laser
Rumo
Burgundy
Karl
Cardinal
Bull
Angry
Maroon
Mars
Ochre
Blue Fish Names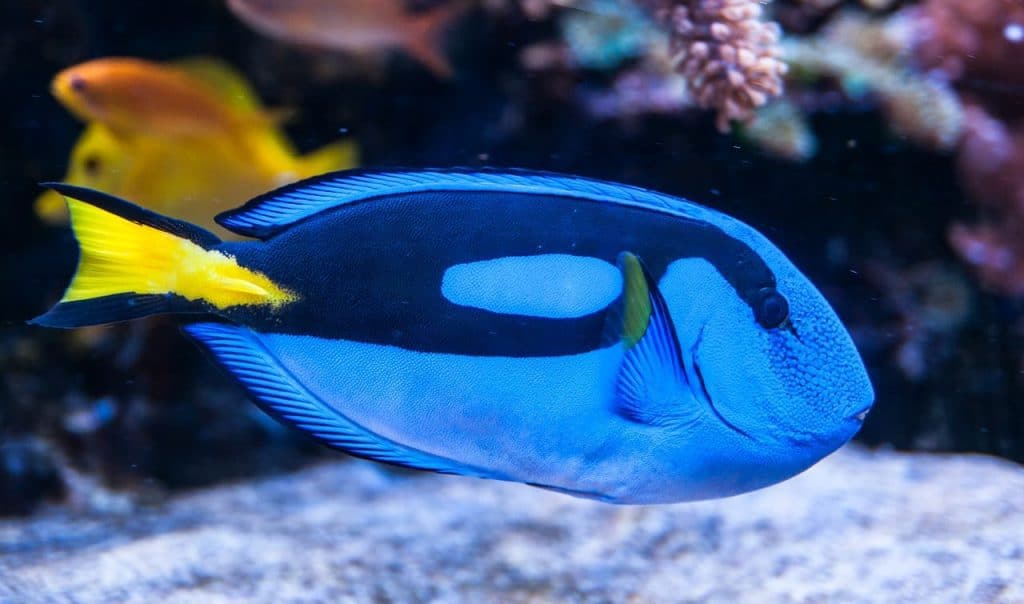 Blue fish can be stunningly beautiful. Some amazing species are the Cyclid, the Royal Blue Tang, and the Cherub Pygmy Angelfish. Here are some cool fish names for fish that are blue:
Bluey
Sky
Azure
Sea
Camouflage
Mazarine
River
Hidden
Ice
Cobalt
Lapis
Waterfall
Indigo
Rain
Navy
Sapphire
Mercia
Smurf
Pisces
Cyan
Royal
Woad
Blueberry
Morose
Nami
Butterfly
Opal
Prussian
Cerulean
Porcelain
Green Fish Names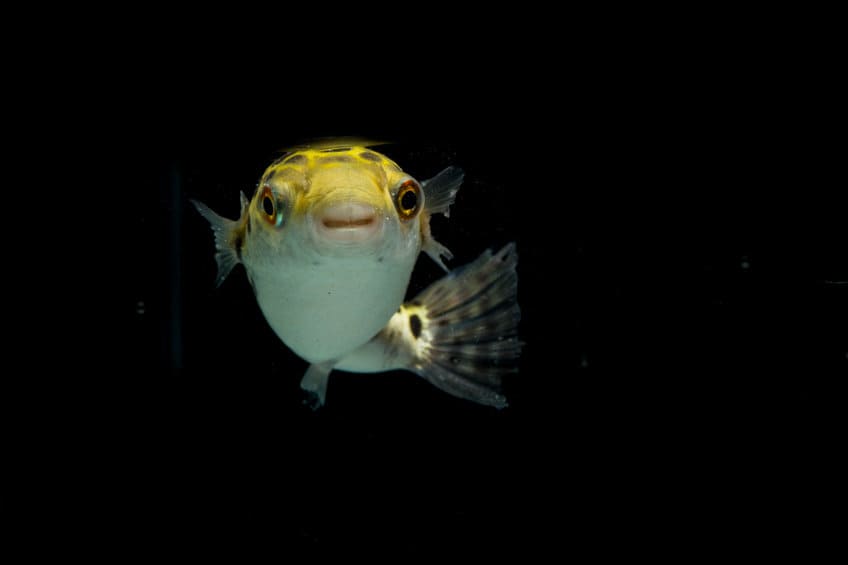 Some of the most beautiful freshwater green fish species are the Emeral Cory, the Green Gold Catfish, and Green Bettas. Here are some cute fish names for a green fish:
Bug
Seaweed
Pesto
Algae
Grasshopper
Holly
Huntsman
Basil
Osiris
Emerald
Pistachio
Earth
Frog
Leaf
Kiwi
Leprechaun
Libya
Ivy
Verdigris
Green Mamba
Greenhorn
Dollar
Go!
Envy
Chromium
Dragon
Absinthe
Patrick
Eco
Billiard
Yellow Fish Names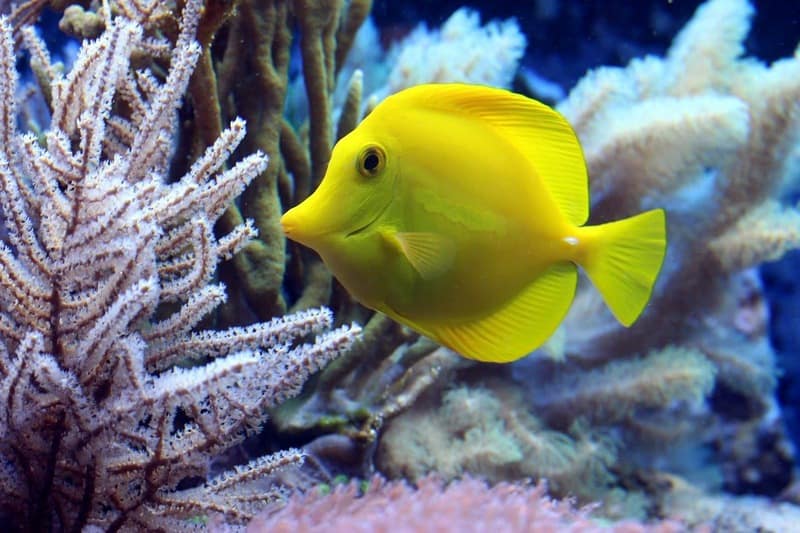 Species of yellow fish are maybe the most conspicuous breeds and they look like small lollipop men helping you cross over the road! More seriously though, just think of the stunning Longhorn Cowfish, the Yellow Trumpet Fish, and the Electric Yellow Fish. If you just got yourself one of these as a new family member, you could name them as follow:
Senna
Butter
Sunshine
Desert
Saffron
Daffodil
Yellowtail
Azo
SpongeBob
Spring
Yolk
Aspen
Phone book
Sunflower
Sulfur
Naples
Orpiment
Blond
Chiffon
Tour de France
Neon
Sunny
Glyph
Corn on the Cob
Coward
Canary
Xanthic
Mellow
Pear
Maize
Orange Fish Names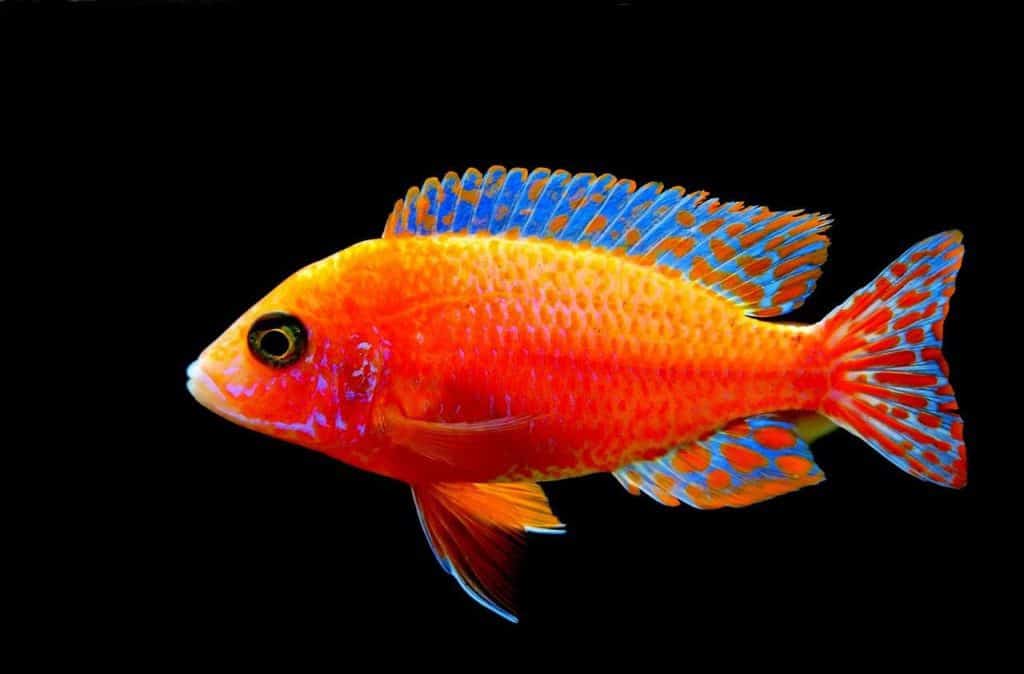 Orange fish come in all shapes and forms, just think of amazingly bright orange species such as the Orange Oscar Fish and the Orange Discus Fish. Here are some cool fish names if you have a fish that is orange:
Ginger
Salmon
Marmalade
Crayon
Cheeto
Easy peeler
Honey
Cinnamon
Satsuma
Autumn
William of
Begonia
Arches
Cadmium
Turmeric
Holland
Is the New Black
June
Apricot
Realgar
Iguana
Poppy
Crocoite
Massicot
Pumpkin
Maple
Sweet potato
Daylily
Tiger
Carp
White Fish Names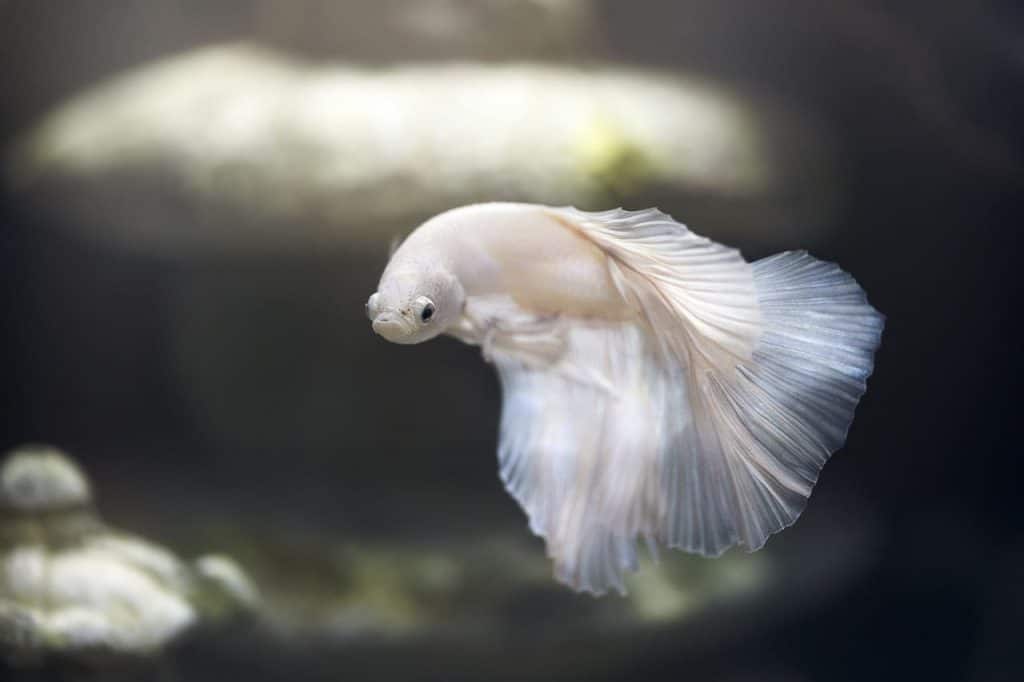 Although white fish are not as commonly seen as other colorful fish species, they are extremely elegant and can add a beautiful tone to a dark tank. Some popular breeds are the Dwarf Gourami, the Angelfish, and the White Skirt Tetra. Here are 30 cool fish names for a white fish:
Snowdrop
Flash
Ivory
Cloud
Starry
Whisp
Angel
Silver
Paper
Diamond
White wine
Dusty
Pearl
Cotton
Frost
Blank
Onion
Vanilla
Ghost
Blizzard
Tutanium
Dewdrop
Pale
Marshmallow
Platinum
Snowflake
Stellar
Polarbear
Cream
Purity
Pink Fish Names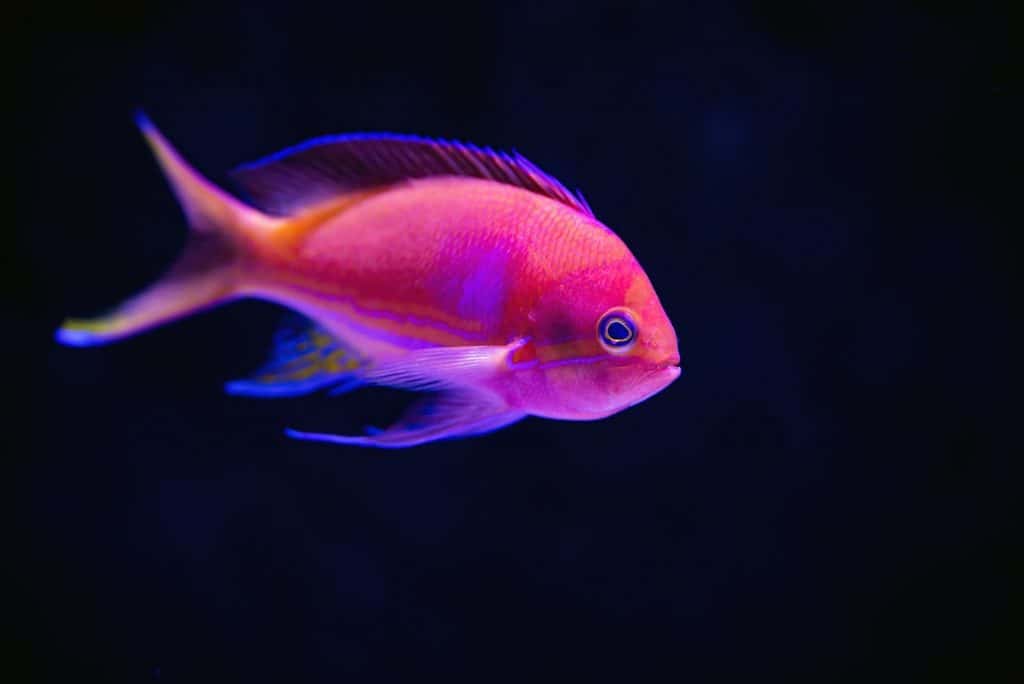 Pink fish, did you say? Yep, there are plenty of pink freshwater species too! Think about the Strawberry Tiger Barb, the Pink Kissing Fish, and the Lake Malawi Firefish Peacock Cichlid. Why not choose a pinky name for your new pink friend from the list below?
Rosie
Blush
Peaches
Magenta
Rosaline
Bubblegum
Topaz
Cotton candy
Rhodochrosite
Girly girl
Magnolia
Rosebud
Flamingo
Ham
Clematis
Shrimp
Piggy
Dianthus
Raspberry
Marilyn
Lipstick
Pink dolphin
Lobster
Charm
Hillier
Goo
Tulip
Phlox
Youth
Sandstone
Purple Fish Names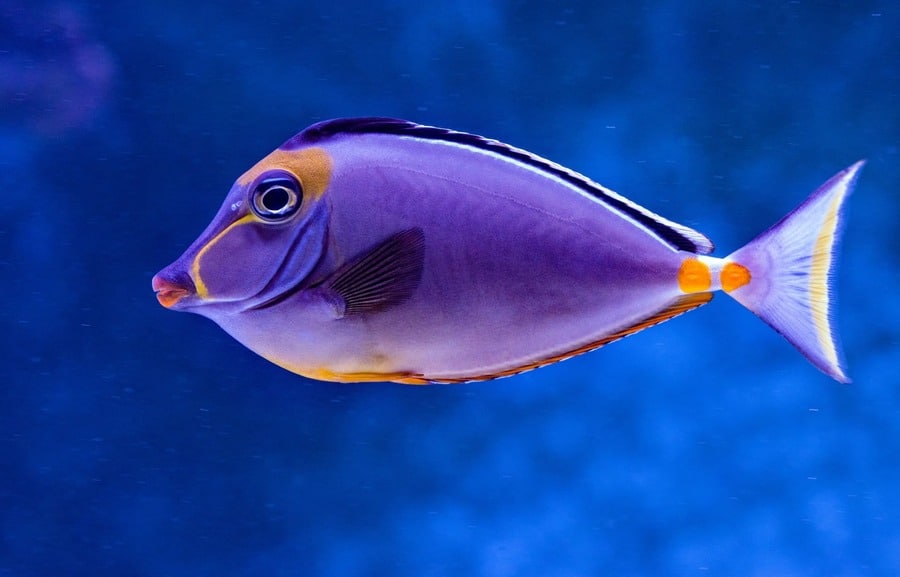 We told you that we would cover the whole color spectrum! Have you ever seen a Purple Betta Fish, a Purple Pseudochromis, or even a Purple Queen Anthias – they look quite mesmerizing. Here are some great names for purple fish:
Lavender
Lilac
Jam
Mulberry
Sangria
Iolanthe
Wine
Raisin
Veronica
Mardi Gras
Pansy
Affair
Grape
Orchid
Iris
Purpley
Aubergine
Thistle
Fairy
Amethyst
Scot
Fuchsia
Mauve
Eminence
Bysantium
Fandango
Pompadour
UV
Mountbatten
Ripe
Black Fish Names
Black fish are very common too, even though they are sometimes a lot more discreet, such as the Pleco that spends most of his time cleaning the sides and bottom of his aquarium. Did you know that there is a species called the Black Goldfish? If you have just added some black fish to your aquarium, here is what you could call them:
Shadow
Gun powder
Storm
Thunder
Pepper
Doom
Charcoal
Panther
Bear
Ebony
Widow
Taupe
Anubis
Mystery
Ash
Dark
Dracula
Jet
Ink
Blackie
Space
Crow
Devil
Liquorice
Black Mamba
Night
Friday
Blackmail
Witch
Onyx
Clownfish names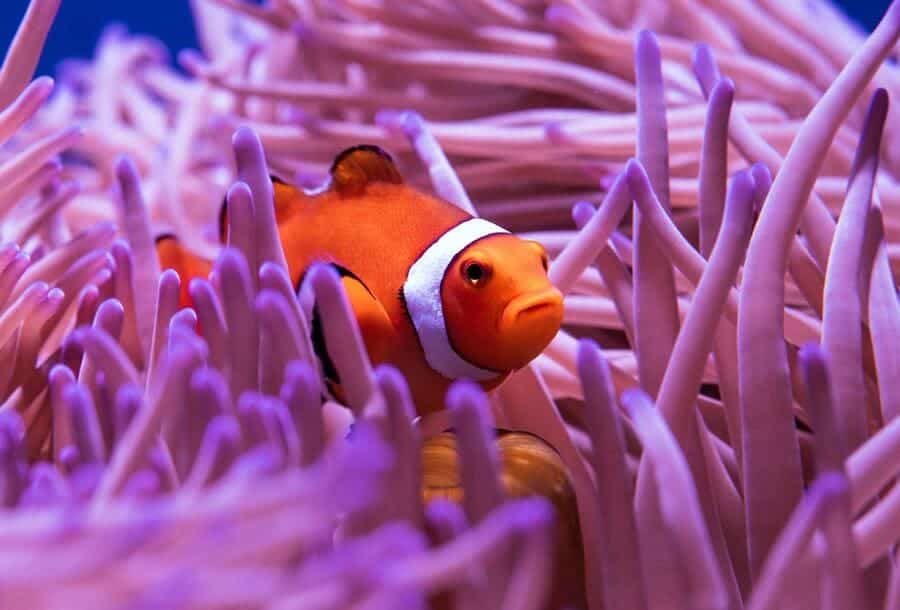 Who doesn't remember the famous Clownfish family from Finding Nemo? This cute species has rocketed in popularity ever since, and for a good reason – they are just so adorable with their little stripes and tiny fins! So if your new fish is a Clownfish, you could go for one of these names:
Smiles
Cheery
Chicken
Saddleback
Dimple
Wit
Percula
Anemone
Yoyo
Daft
Pierrot
Krusty
Waldo
Jester
Binky
Bozo
Giggles
Wally
Grock
Jimbo
Harley Quinn
Chubby
KoKo
Sebae
Ronald McDonald
Toodles
Skunk
Pennywise
Lou Jacobs
Stripes
Goldfish Names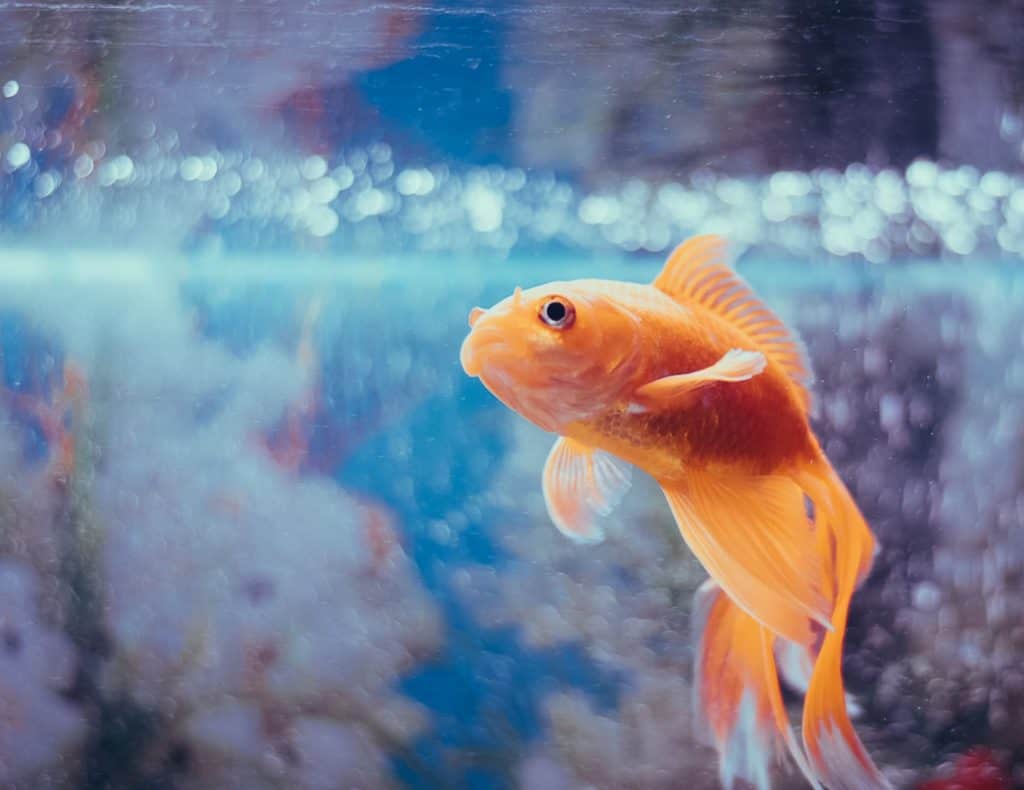 The classic Goldfish is still very much a reference in the world of aquarium fish – they are easy to care for and adapt very well to a new environment. Fun facts: Goldfish don't have eyelids, they don't have stomachs, and they grow proportionally to the size of their tanks. Here are some great names for this feat of nature:
Amber
Forget-me-not
Comet
Athena
Dorothy
Brainiac
Munch
Niagra
Lolly
Adele
Fire
Carmel
Submarine
Dapples
Caviar
Fanta
Guppy
Scuba
Shimmer
Peppy
Golden Wonder
Zombie
Small Fry
Snickers
Marble
Brindle
Hook
Tofu
Zany
Peek-A-Boo
Betta Fish Names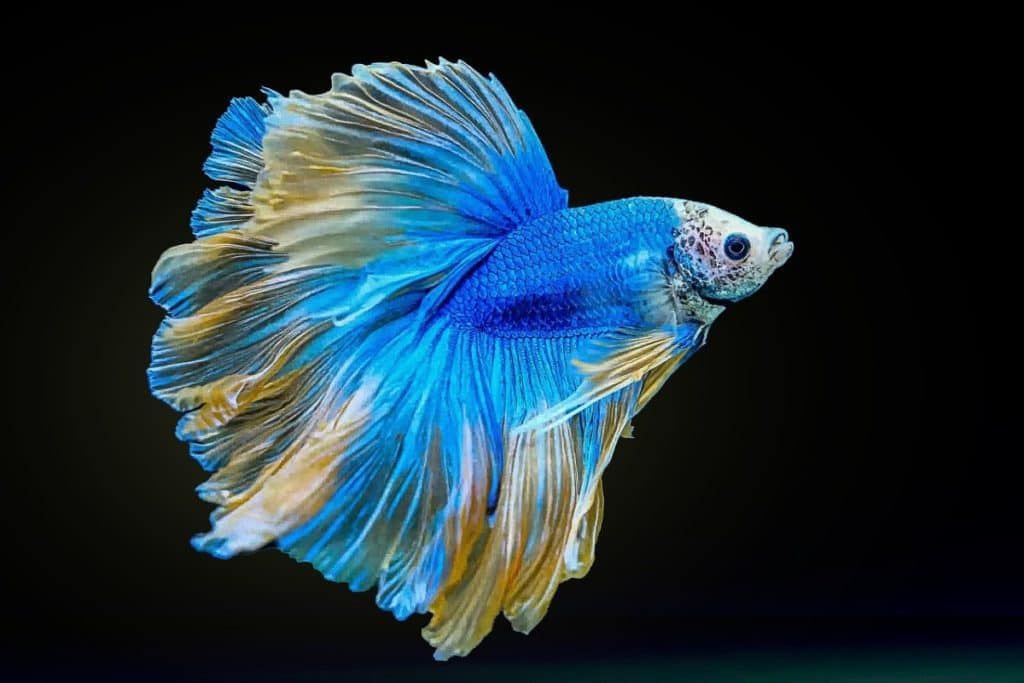 Betta fish originate from Southeast Asia and have become very popular aquarium pets recently, even though they are not as easy to care for as a goldfish. Their original name was "Betta splendens" meaning "beautiful warrior" since they are fiercely territorial and have a "slightly" aggressive personality. Here are some great betta fish names:
Strong
Fighter
Butch
Samurai
Hard
Chaos
Ninja
Warrier
Loch Ness Monster
Victor
Retribution
Killer
Mack
Tetra
Labyrinth
Siamese
Monster
Snapper
Piranha
Suki
Oscar
Persi
Rocky Horror
Neptune
Solid
Metal
Cannibal
Ezra
Ax
Razor
Famous Fish Names
Looking for a popular name for your fish? There are so many you can choose from that it's not even possible to list them all in one post. So we've chosen a select few to help you name your new fish in no time:
Nemo – the clownfish and title character in 'Finding Nemo'
Dory – Nemo's wacky best friend, also from the massive Disney film 'Finding Nemo', she even has her own spin-off film!
Bubba – the name of the first fish to survive chemotherapy
Flounder – the friendly fish from the Disney animated film and book 'The Little Mermaid'
Cleo – a goldfish from the Disney film 'Pinocchio'
Freddi Fish – investigates crime in the PC game series of the same name
Gail – 'The West Wing' goldfish owned by C. J. Cregg
Lenny – a vegetarian great white shark from 'Shark Tale'
Undyne – the fish leader of the Royal Guard in the PC game 'Undertale'
Blinky – the alien-like three-eyed fish from the long-running TV show 'The Simpsons'
Otto – the name of the fish from 'A Fish out of Water' by Helen Palmer
Abaia – an eel from Melanesian mythology
Trevor – a goldfish as a replacement for a woman from 'Being Human'
Pi – a fish from 'Fish Hooks' who lost his parents to a fishing net
Grayson – the first fish to ever play Pokemon, with its owners programming its movements into the video game!
Inspector Gill – one of the teams in the 'Fish Police' comics
Bruce – the name of the great white shark in 'Jaws'
Joris Gijsbers – holds the world record for the longest goldfish, measuring 47.4cm
James Pond – a James Bond-like fish from a PC game of the same name
Putte – the longest living captive fish ever recorded
Justice – in the film 'Serenity', catching the Tuna called justice is the main goal of the video game
Roysten – Banjo's pet goldfish from the Nintendo game called 'Banjo-Kazooie Banjo-Tooie'
Wanda – a black angelfish from the famous classic film 'A Fish Called Wanda'
Ick – The World Tree pond's fishy resident in 'It's a Big Big World'
Swimmy – a black colored fish from Leo Lion's 'Swimmy' book
Namazu – this catfish is the cause of earthquakes in Japanese mythology
Rainbow Fish – Marcus Pfister's famous fish from his children's book by the same name
Salmon of Knowledge – gained the world's knowledge in Irish mythology
Black Marlin – the largest fish ever caught, weighing 1,560 pounds!
Albert Einstein – the fish which holds the record for the largest repertoire of tricks, even being able to play football!
Names for a Pair of Male Fish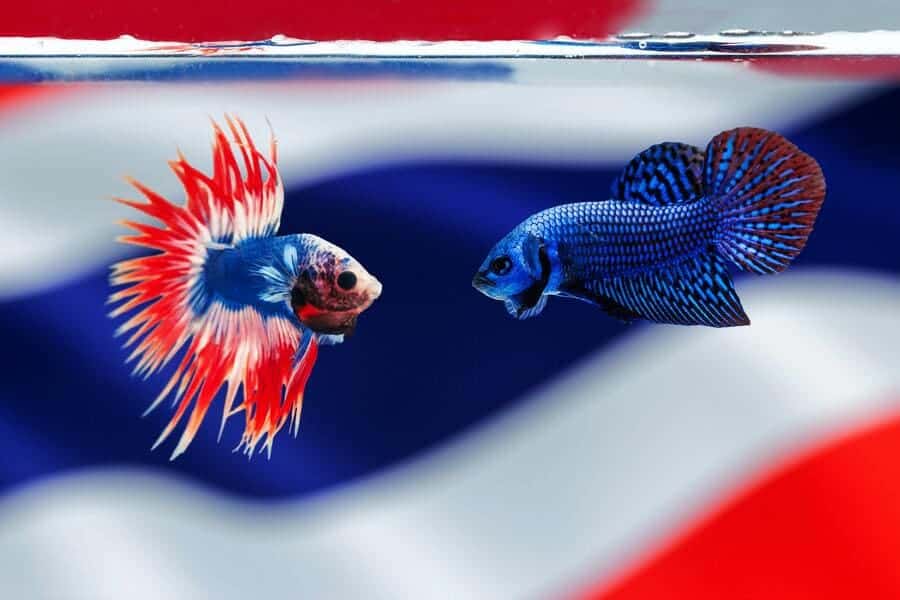 Let's now find names for groups of two or three fish. Did you know that a group of the same species of fish that swim together and move in a synchronized manner is referred to as a "school"? About 80% of all known species of fish participate in schools. No wonder they like to spend time together as buddies! Here are some great name ideas for two male fish:
James and John
Fish and Chips
Bubble and Squeak
Sherlock and Watson
Eric and Ernie
Laurel and Hardy
Charlie and Chaplin
Splish and Splash
Romulus and Remus
Ben and Jerry
Names for a Pair of Female Fish
For a pair of females, you could go for these cool fish names:
Gin and Tonic
Mel and Sue
Hugs and Kisses
Mac and Cheese
Parsley and Sage
Sweetness and Kindness
Thelma and Louise
Sugar and Spice
Maggie and May
Yin and Yang
Names for a Male and a Female Fish
And if you know for sure that one of your pets make a lovely couple, here are more fun name ideas for two fish:
Romeo and Juliet
Stitch and Lilo
Adam and Eve
Harry and Sally
Lady and Tramp
Mickey and Minnie
Bart and Lisa
Lightning and Thunder
Richard and Judy
Fred and Ginger
Fish Names for 3 Fish
Last but not least, we've gathered some funny and popular names for 3 fish – either 3 males, 3 females, or a mixture of both.
All Male
Zeus, Hades and Poseidon
Alvin, Simon and Theodore
Chandler, Ross and Joey
Huey, Duey and Louie
Snap, Crackle and Pop
All Female
Mary, Edith and Sybil
Kim, Kourtney and Khloe
Star, Moon and Sun
Tic, Tac and Toe
Milk, Cookies and Cream
Mixture
Anna, Elsa and Olaf
Harry, Ron and Hermione
Lucy, Edmund and Peter
Boo, Sully and Mike
Woody, Buzz and Jessie
Wrapping Up
So, what name did you go for in the end? Choosing a name can be a challenge sometimes, so we hope we helped you find the perfect name for your colorful pet that fits both his personality and his appearance. So you can go up to your friends and say "Well, it's oh-fish-ial. My fish has a name!"
Related articles