Fancy rats are one of the best small pets you can get. They are small and cuddly, smart and lovable, and make great companions both for kids and adults alike. And rats are just so cute! No wonder they are becoming so popular as new household pets around the world!
Are you looking for a name for your new ratty friends? In this post, you will find the best rat names for your furry friends. Rat names for girls, boys, cute rat names, funny rat names, cool and unique rat names for one, two, or even a trio of rats! You name it, we've got it! So without further ado, let's find a name for your pet rat!
Best Rat Names
Let's start with the best rat names that are most given around the globe. We've gathered here the best and most popular names for male rats and also for female rats, so if you fancy having a very ratty name, this is the place to start!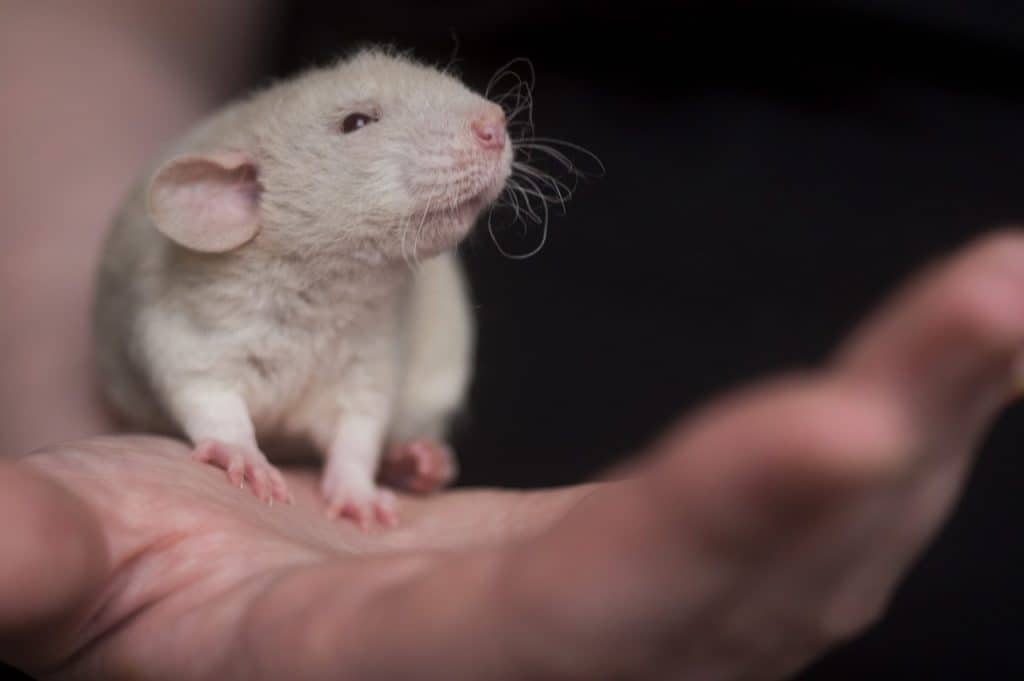 Best Male Rat Names
Wiley
Sherman
Budge
Oscar
Buddy
Winston
Rex
Slam
Whiskers
Sparky
Best Female Rat Names
Melissa
Pixie
Allie
Muffin
Vixen
Lily
Lulu
Pepper
Cookie
Pandora
Girl Rat Names (Name for a Female Rat)
Female rats are amazingly cute and an impressive feat of nature. Did you know that in just 3 years, a pair of rats is able to produce half a billion offspring? That's because female rats can have up to 22 babies at a time and can go into heat again just a few hours after birth!
Are you looking for a female rat name that will describe perfectly your little princess? Here are 20 great girl rat names for you to choose from.
Layla
Daisy
Skye
Peaches
Chantelle
Jazzy
Baby
Kitty
Lucy
Tootsie
Doris
Sherry
Opal
Sammy
Tilly
Gypsy
Nelly
Lara
Apple
Chloe
Boy Rat Names (Name For a Male Rat)
Male rats are very loving and bond to their owner in no time. They are also very clever and can learn tricks in no time. They are actually so clever that they can play hide and seek! If you are looking for a name for a male rat, here are 20 great boy rat names to choose from:
Remy
Max
Oliver
Lazy
Milo
Sherlock
Bobby
Paddy
Barney
Grover
Snowy
PJ
Buzz
Cheesy
Smokey
Ziggy
Rocky
Bucky
Ludwig
Rod
See also: 30+ Rat Breeders share their best tips for first-time rat owners
Funny Rat Names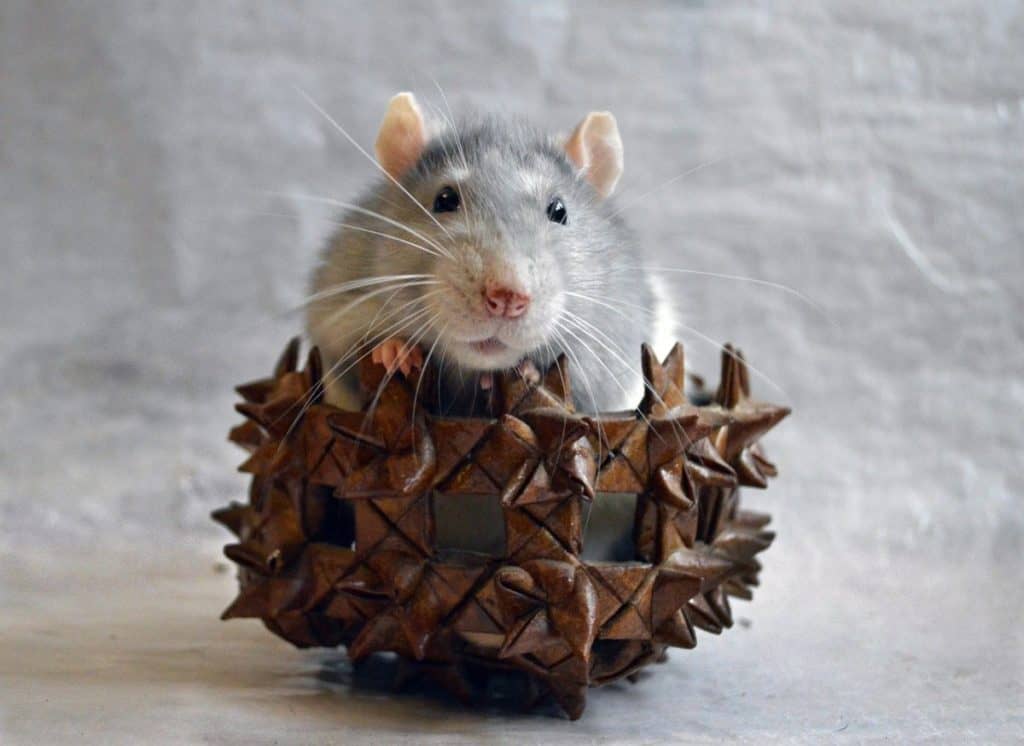 Your new ratty friend will make your days happier and you might want to reflect this in your rat name. Here are 20 funny male and female rat names that will make both you and your guests laugh. Have your friends got used to your new furry friends by the way?
Funny male rat names
Daniel Rat-Cliffe (a rat from another world)
Julius Cheeser (King of the rat empire)
Rascal
Buddha-Pest (quite revered in Hungary)
Bonkers
Soc-rat-es (a very wise rat)
Buster
Jim Rat (for a rat that likes to exercise)
Pi-Rat (for a mischievous little rat)
Sniffy
Funny female rat names
Bubbles
Peanut
Tiny
Lum-Lum
Princess
Star
Blossom
Rat-Woman
Missy
Carrot
Cute rat names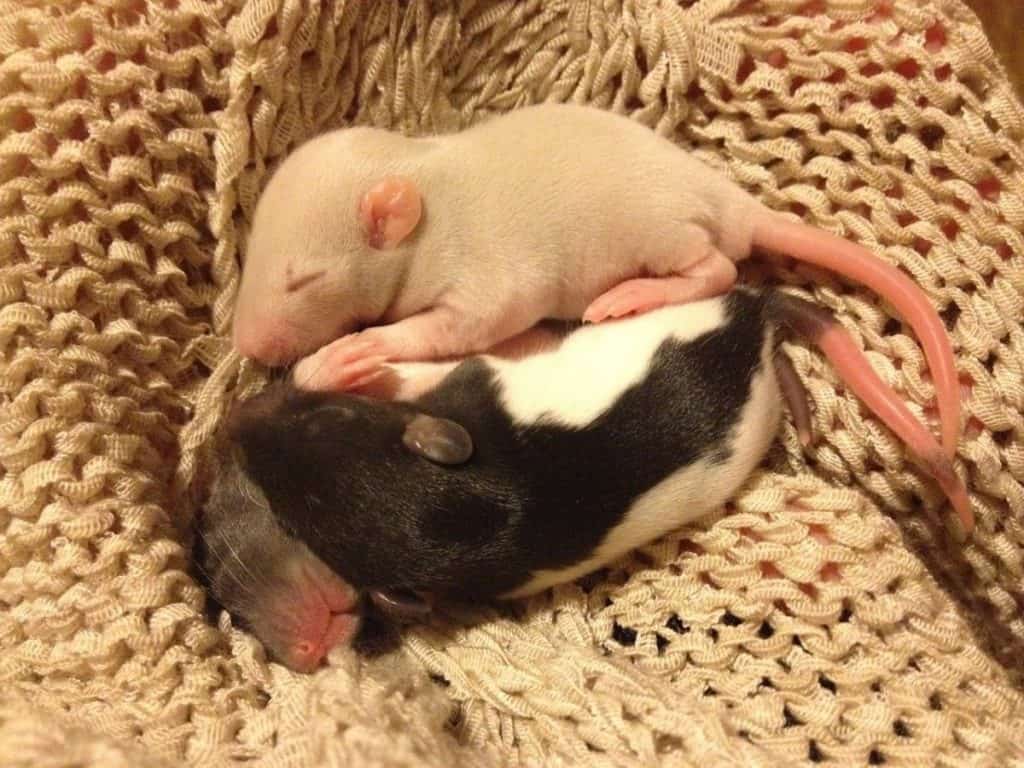 Rats are so cute that you want to squish them all day long. You can't help but melt when they look at you with their tiny eyes and messy whiskers – not even mentioning their big dumbo ears that are just so amazingly cute! If you want to reflect that cuteness in their name, you can choose from these 20 cute male and female rat names.
Cute male rat names
Joey
Cody
Tiger
Colin
Cuddles
Chiq
Pango
Popcorn
Squeak
Drizzle
Cute female rat names
Roo
Pippy
Belle
Molly
Dotty
Sushi
Bonbon
Honey
Pie
Candy
Cool Rat Names
Now having a couple of rats in your house might be one of the coolest things ever! And what might be even cooler than that is if you teach your rats some tricks that will baffle friends and neighbors alike. Did you know that rats can learn to jump through hoops and shake paws? If that's not cool then we don't know what is!
Cool female rat names
Margot
Sparkles
Squeaky
Dora
Gertie
Alice
Bessie
Bailey
Reese
Pearl
Cool male rat names
Kreez
Hoss
Scruffy
Dapper
Ringo
Axel
Drumbo
Hooscka
Grizzly
Napoleon
Unique and Original Rat Names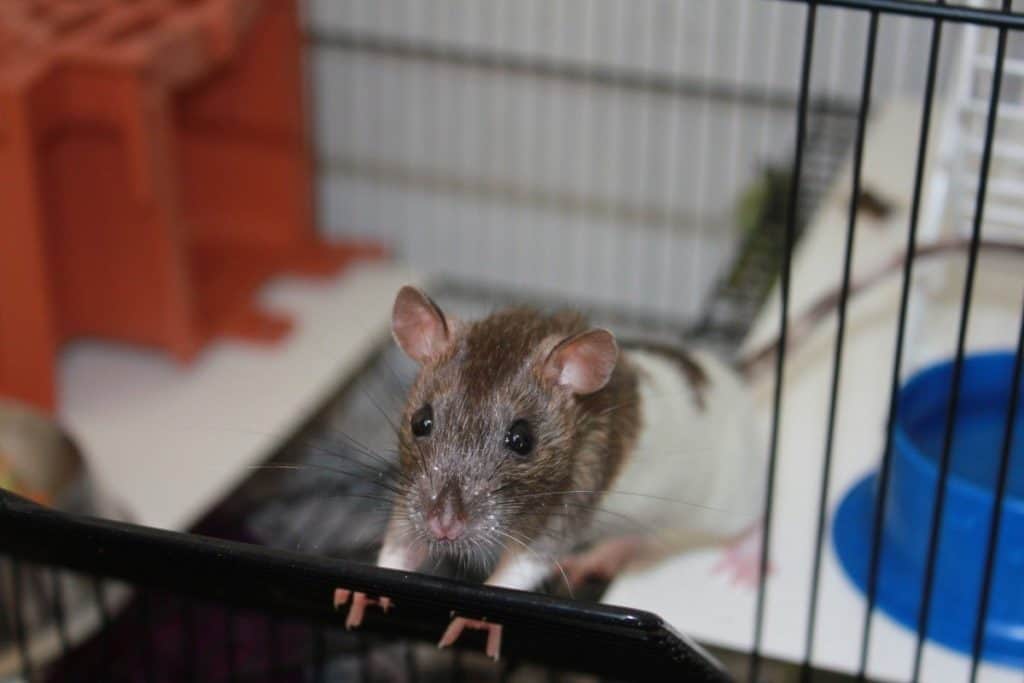 You might want a rat name that is both unique and original – after all, owning a rat is original enough, so you might want to go all the way by choosing a name that no other rat will bear. So here are 20 unique and original rat names for both a male and a female rat.
Unique male rat names
Tuxedo
Ozzie
Biscuit
Zeppelin
Paws
Munchkin
Peanut
Warrior
Dinkan
Yuzu
Original female rat names
Snuggles
Fudge
Wiggle
Hobo
Trixie
Petra
Taragon
Ajay
Emerald
Krispies
Rat Names for a Pair of Rats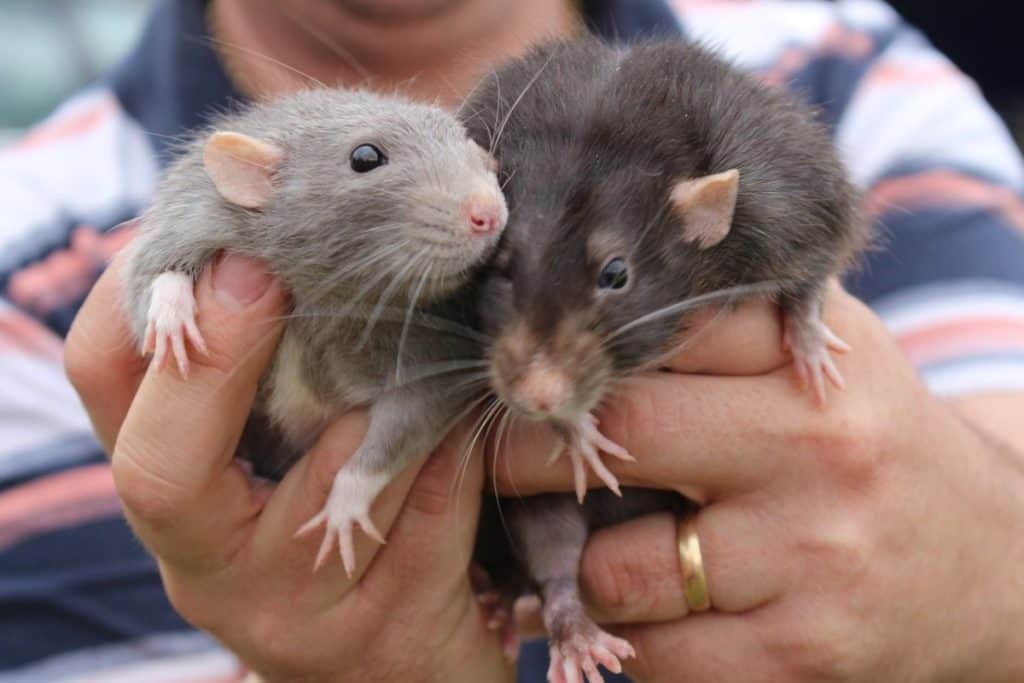 Rats are extremely social animals and they need to be kept in pairs to be really happy. Actually, most rat breeders won't sell you a single rat unless you have some at home already! So if you are buying two rats at the same time, we've gathered here some great rat name ideas, both for a pair of male rats as well as for a pair of female rats.
Rat Names For a Pair of Males
Jack & Coke
Jack & Jive
Johnny & Cash
Romeo & Jonny
Chuckles & Chatterbox
Shake & Bake
Tonto and the Lone Ranger
Maverick and Goose
Huff & Puff
Al and Jerry
Rat Names For a Pair of Females
Lorelei & Tina
Thelma & Louise
Gertrude & Alice
Monica & Rachel
Bubbles & Boo
Lucy & Ethal
Laverne and Shirley
Sisqo and Dru
Pompom and Poppy
Strawberry and Cherry
Rat Names For Three Rats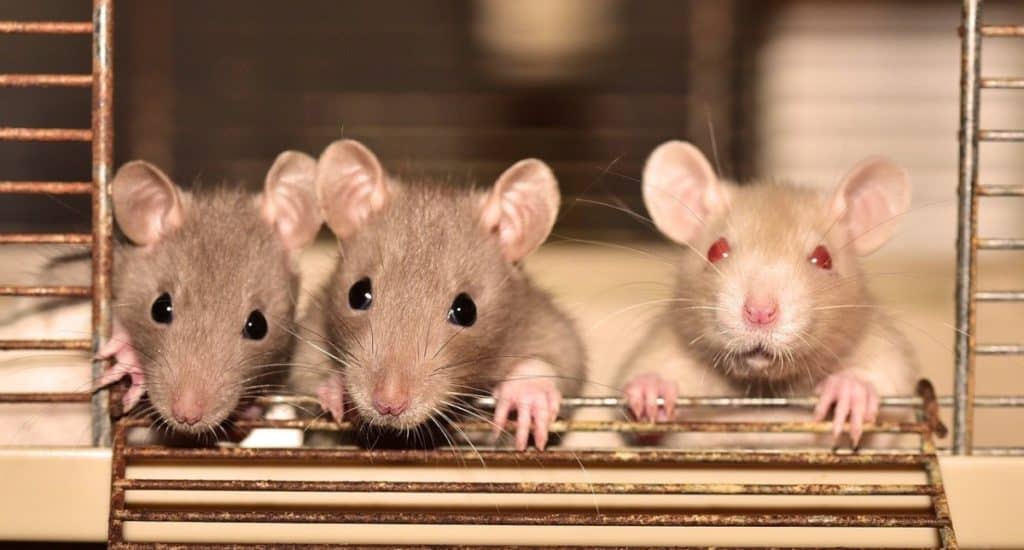 Many rat owners will tell you: Rat magic starts at three! Pick a name from your trio if you want to make your mischief sound like a happy one. By the way, did you know that a "mischief" is what you call a group of rats?
Patches, Sparky, and Brownie
Maggie, Muffin, and Lolly
Peanut, Nutmeg, and Neva
Sylvester, Tweety and Taz
Bob, Larry, and Curly
Buster, Clyde, and Ethel
Fred, Wilma, and Pebbles
Raquel, Sophia, and Ginger
Cosmo, Wanda & Moonraker
Skippy, Cappadocia & Tippy
Disney Rat Names
Disney is just so good at making our little furballs look like little humans that you might want to borrow a name from a Disney rat that you like.
Rat Names by Color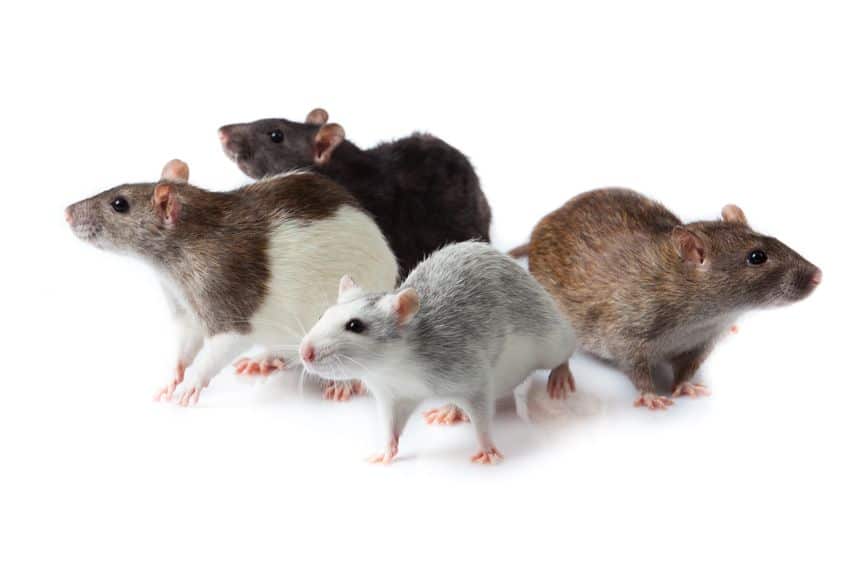 Rats come in an amazing diversity of breeds and colors. They also have different patterns so no two rats look alike, even though there are millions around the globe being kept as pets! If your rats have a very distinctive fur coat and you want to reflect this in their names, here are 40 different rat names for brown, white, black, and black & white rats.
Brown rat names
Cocoa
Moose
Snickers
Brandy
Nutella
Mocha
Cinnamon
Chewbacca
Cedar
Guinness
White rat names
Sugar
Winter
Yogurt
Q-Tip
Everest
Milky
Brie
Coconut
Blizzard
Ghost
Black rat names
Shadow
Espresso
Velvet
Nero
Storm
Midnight
Zoro
Knight
Inky
Smoky
Black and white rat names
Dot
Pongo
Figaro
Freckles
Harlequin
Pepper
Magpie
Snoopy
Truffles
Orca
Rat Names Ideas From Other Languages
Do you love languages? If so, you might fancy calling your rat with a name that means "rat" in another language. It's amazing to see the diversity in the translation of the word "rat", and if you fancy one from the list below, feel free to pick one for your furry friend!
Al-far (Arabic)
Indur (Bengali
Pacov (Bosnian)
Gondol (Cambodian)
Lao-shu (Chinese)
Krysa (Czech)
Radan (Gaelic)
Nezumi (Japanese)
Beleban (Kurdish)
Zurka (Latvian)
Tikus (Malay)
Kiore (Maori)
Musa (Nepali)
Mooshe (Persian)
Cuha (Punjabi)
Sobolan (Romanian)
Mysh (Russian)
Pacov (Serbo-Croat)
Tweba (Sesotho)
Podgana (Slovene)
Miya (Sinhali)
Dagâ (Tagalog)
Tsi-tsi (Tibetan)
Kuma (Tongan)
Impuku (Zulu)
Related articles